"Päivi and Cedric made our restaurant build so easy! Päivi took care of every aspect of the design and even the upholstery, she really took the project to heart and was there not only making sure everything is the way it's supposed to be but also to help us owners with our work load. We genuinely could not have done it without her. Cedric and his team were always ready and willing to step in wherever they were needed. Their work was prompt and professional. The Hello Stranger build truly converted us into loyal customers and we will absolutely use Päivi and Cedric in our future projects."
Hello Stranger Restaurant and Bar in central Helsinki is a great example of the wide range of services Findeko offers and delivers. Designed and then renovated by Findeko Group, this venue that previously served as a nightclub, was turned into a stylish and trendy Helsinki hot spot.
Päivi Galbe's aim was to create a fun, colourful restaurant & bar that would honour the original brick walls of the venue, dating all the way back to the 19th century.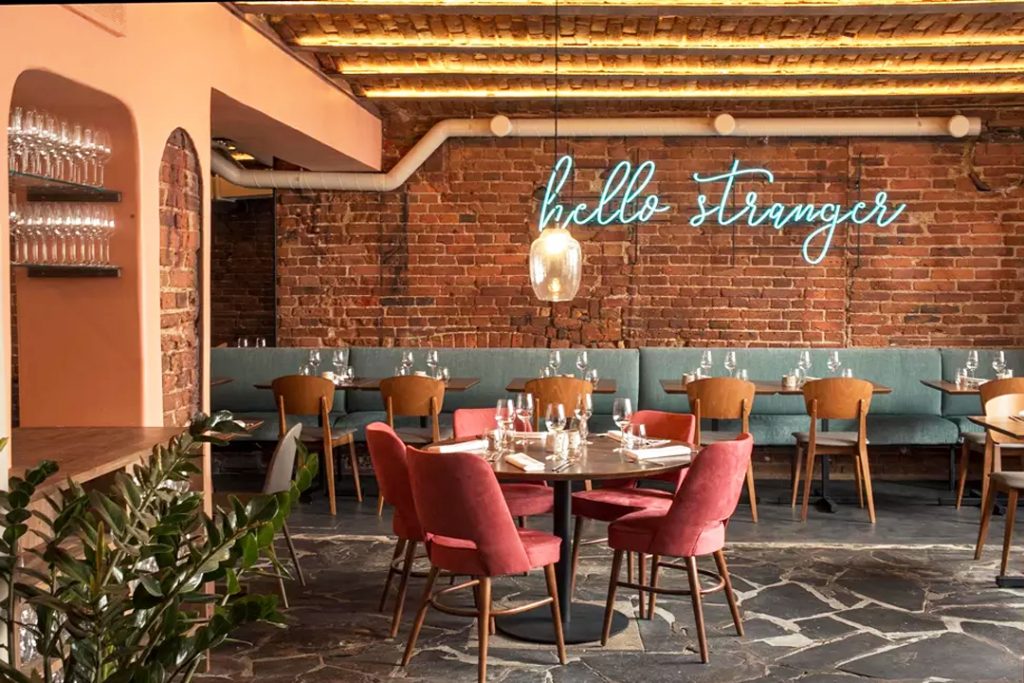 Cedric Galbe and his team took care of the building work, bringing Päivi's vision to life. Päivi and Cedric together oversaw the whole project ensuring even the smallest of details were taken care of.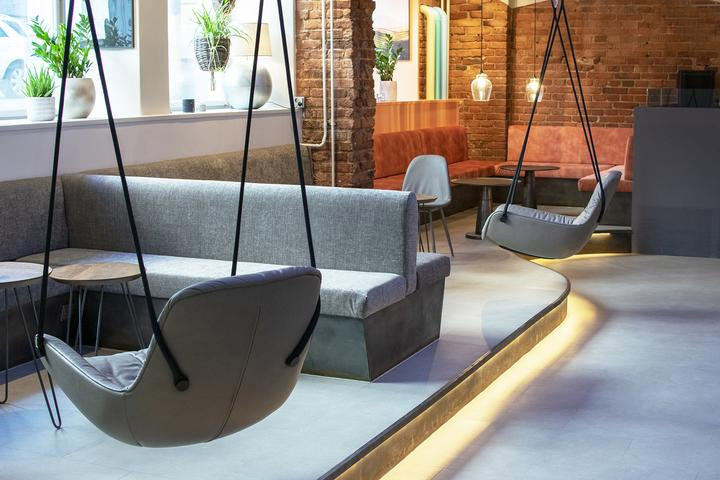 The result could not have been better; the restaurant has quickly become very popular among Helsinkians and it gets constant feedback over the beautiful and playful design.